---
The Use of a QuickProbe in the Analysis of Controlled Substances [Agilent]
Lauren Mangum
Tuesday, September 17, 2019 from 1:00 PM ET – 2:00 PM ET
Duration: 1 hour(s)
Sponsored by Agilent Technologies
Speaker: Dr. Erin Shonsey, Director of Research, Alabama Department of Forensic Sciences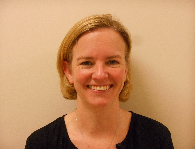 In this webinar, we will demonstrate the use of a QuickProbe sample inlet in the screening of controlled substances.  The purpose of screening items of evidence in a forensic chemistry lab is to quickly ascertain the potential identification of an unknown sample. The results of the initial screen would then be used to determine which batch the sample must be routed to for GC-MS confirmation and reporting of the controlled substance.
The screening process could be cumbersome depending upon sample purity (IR, microcrystal, etc), with extensive sample preparation steps sometimes necessary in order to obtain acceptable data. A QuickProbe sample inlet allows the introduction of solid material directly into the inlet, eliminating the need for extensive sample preparation steps.  The compounds are then separated on a DB-1 column (inside the QuickProbe) and introduced into a single quadrupole instrument equipped with an EI source.  The analysis time for each sample run is less than one minute from injection to completion.  The analysis will generate an EI mass spectrum with a repeatable fragmentation pattern that can be easily searched against a wide variety of libraries.  A wide variety of sample types were analyzed with the QuickProbe, including powder material, crystalline material, oils, syrups, plant material, tablets, and clandestine laboratory samples.  Each sample was run in combination with a system blank and probe blank, making a total analysis time of approximately 3 minutes per case sample.
The nature of the instrument allows for the comprehensive analysis of unknowns through the generation of a searchable mass spectrum.  This also generates reviewable data for the screening process, which is valuable in any forensic case.  The reduced amount of time needed for sample preparation and increased the flexibility of the screen can provide a useful tool in the screening of controlled substances.
Detailed Learning Objectives:
a)      Learn how the QuickProbe functions and can accommodate the analysis of a variety of sample types
b)     Understand the QuickProbe workflow for controlled substance analysis
c)      Learn how the QuickProbe can be a useful tool in the analysis of novel drugs of abuse
For Forensic Use.
---
Price: Funding for this course has been provided by Agilent Technologies
Course Type: Live Presentation
Length: Approximately 60 minutes
Audience: Forensic Practitioners
Course Accreditation: Certificate of Attendance