Project Overview
In an effort to understand the specific investigative and testing needs of crime laboratories and law enforcement agencies (LE) regarding digital evidence and its data, RTI International is leading the Evaluation of Digital Evidence Processing Efficiencies in Publicly Funded Crime Laboratories (NIJ- 2020-DQ-BX-0016) project. RTI is a trusted research institute and provider of training and technical assistance in proficiency testing, forensic science improvement programs, and dissemination of forensic resources to over 22,000 forensic and LE practitioners.
This formative study uses a mixed-methods approach over three phases. Phase 1 consisted of a paired survey with a convenience sample of 80 crime laboratories and 71 LE agencies. The surveys informed our understanding of digital evidence (DE) caseload, resource needs, and DE submission, management, and analysis practices within and across jurisdictions. Phase 2 built on the survey findings by selecting six jurisdictions using caseload measures that show high and low DE processing rates, in addition to other criteria. These jurisdictions participated in an in-depth qualitative study which involved interviewing DE crime laboratory supervisors and LE investigators to gain a deeper understanding of their processes, procedures, communication, and coordination between the agencies. Phase 3 combines the knowledge gained from the Phase 1 and 2 study components to develop an evidence-based brief for crime laboratories and LE agencies that shows promising DE case investigation practices.
What is Digital Evidence (DE)?
Digital evidence, often referred to as "DE", is defined by the National Institute of Justice (NIJ) as information stored or transmitted in binary form that may be relied on in court. [1]
[1] National Institute of Justice – Digital Evidence and Forensics https://nij.ojp.gov/digital-evidence-and-forensics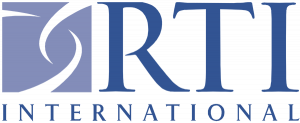 ---
Upon the conclusion of the crime laboratory survey in late 2022, an infographic was developed to highlight key takeaways from the administration of the survey.
Project Partners:
Raleigh/Wake City-County Bureau of Identification

Houston Forensic Science Center

Fort Worth (TX) Police Department
---
Funding Support
This project was supported by Grant No. 2020-DQ-BX-0016 from the National Institute of Justice. The opinions, findings, and conclusions or recommendations expressed in this document are those of the researchers and do not necessarily reflect those of the U.S. Department of Justice.