Improving the System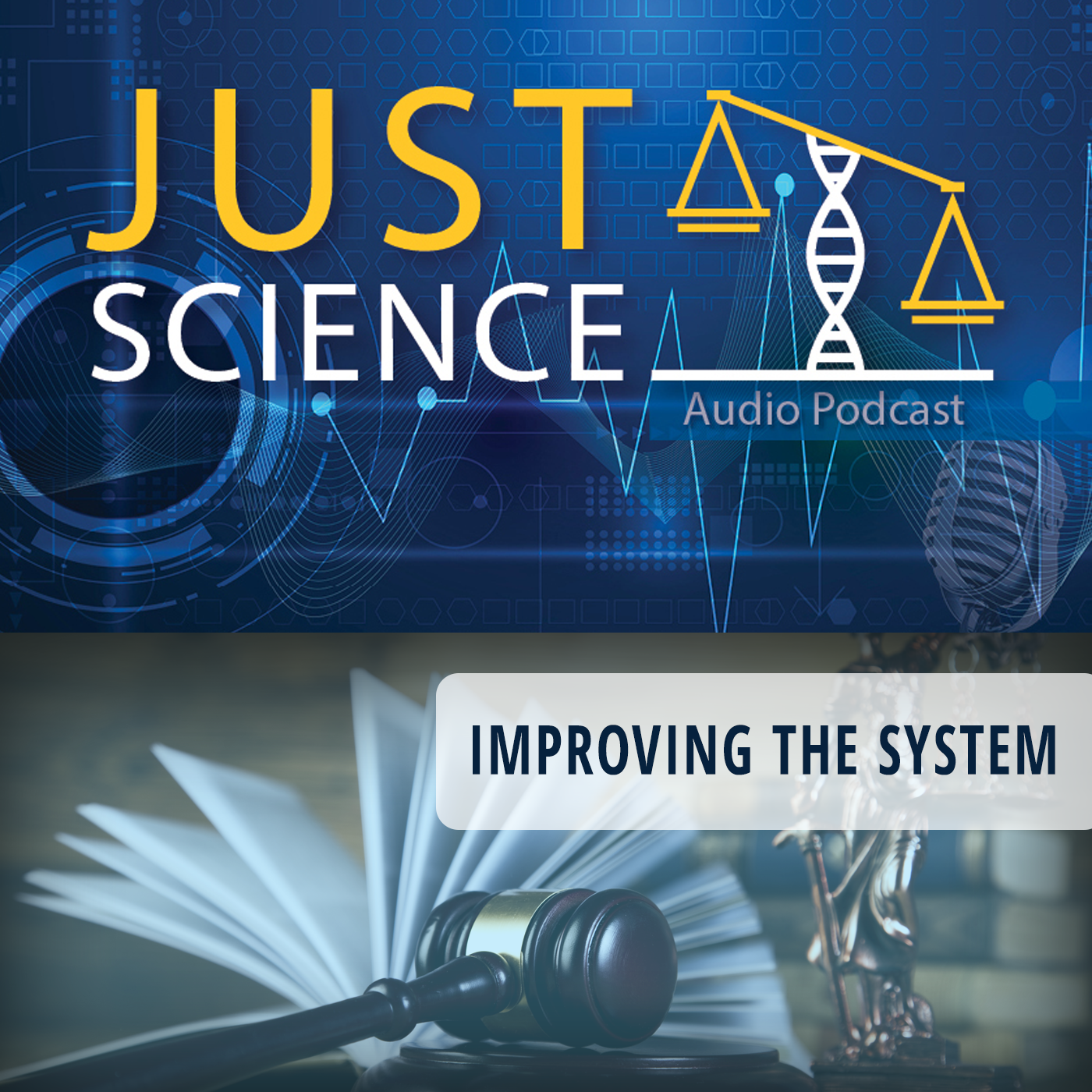 Researchers, academics, and forensic scientists are constantly striving to make improvements to existing processes within the criminal justice system. While many advancements have been made in recent years, there will always be room for growth and change. To begin 2020, Just Science will be meeting with leaders in the field to discuss the current state of the criminal justice system and the advancements they anticipate in the coming years. Listen along as we talk to representative from the National Institute of Justice, the National Institute of Standards and Technology, and the Innocence Project about their efforts to support and improve the criminal justice system.
Latest Episodes
Special Release Episode: Just Building Workforce Resiliency
Over the last few years, the National Institute of Justice has placed an increasingly large emphasis on the influence of work-related stress on mental health. In this special release episode, Just Science interviews Amy Jeanguenat and Andrew Levin, two experts in the field of workforce resiliency, about the impact of vicarious trauma on forensic scientists, analysts, and first responders.
---
---