Digital Evidence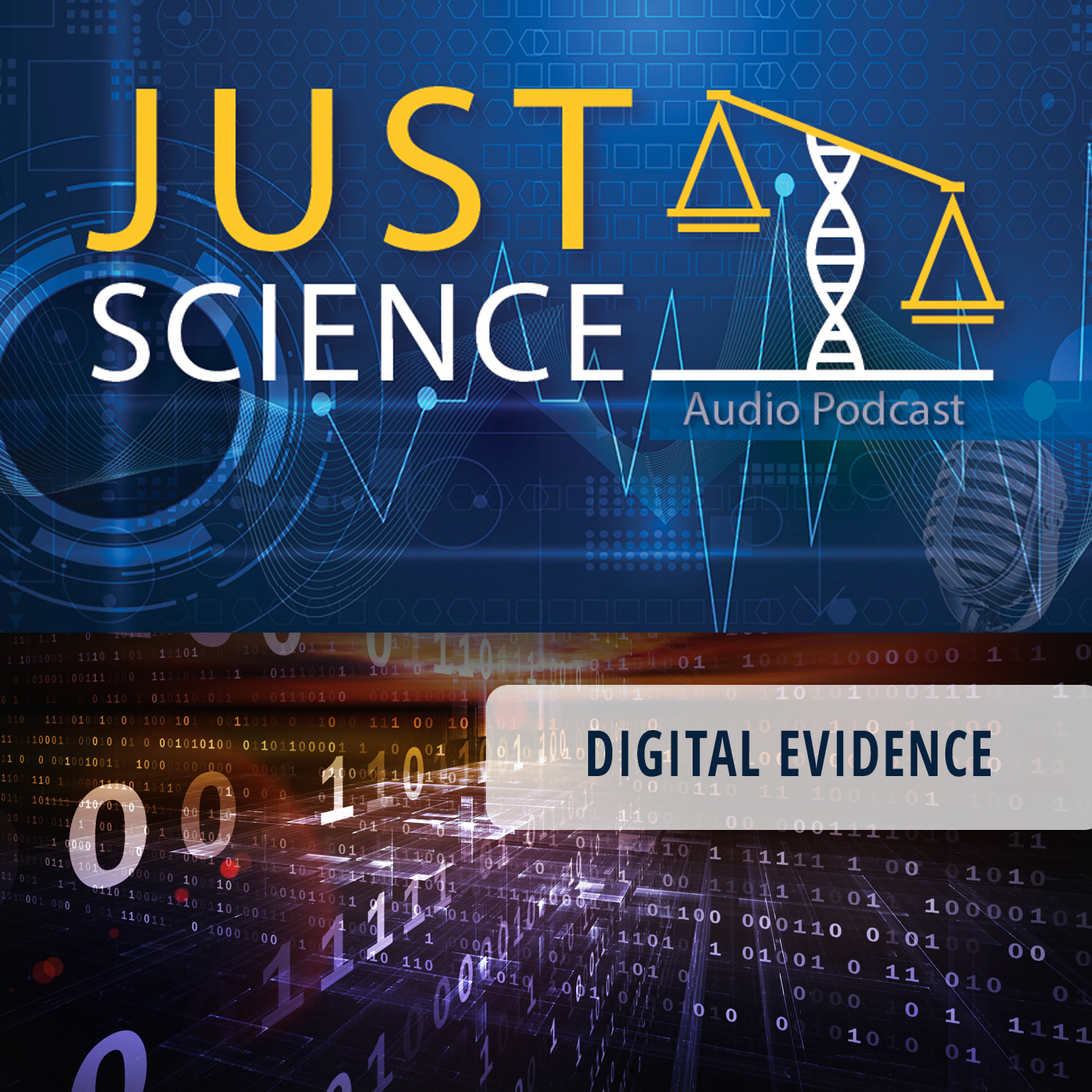 While the realm of digital evidence is still relatively new, it requires validation and testing like all forensic disciplines. Digital evidence is a dynamic discipline that can often provide greater insight into the investigation of a crime or the defense of the alleged perpetrator. In this season of Just Science, we will be covering the history and interpretation of digital evidence, emerging technologies used in investigation and as evidence, and the validation of digital forensic tools. 
In episode three, Just Science interviews Martin Novak, a Computer Scientist with the National Institute of Justice, about digital evidence in [...]
---
Episode 132 | Just Applied Leadership for Resiliency in CSIs
In this special release episode of Just Science, we sat down with Ashley Church and Erin West, founders of Gap Science, to discuss stress and resiliency in crime scene investigators. 
Traumatic death investigation can have adverse, long-term effects on crime scene analysts.  As Ashley Church and Erin West moved through their respective careers, they noticed a lack of training around protecting the psychological well-being of forensic scientists. Gap Science is working to fill this void in knowledge and address the challenges that investigators are experiencing every day. Listen along as our guests discuss compassion fatigue, the supervisor's role in protecting their people, and the impact of violent crime scenes on forensic scientists in this episode of Just Science.
---
Just COVID-19: The Impact to Supporting Victims of Sexual Assault
This week on Just Science, we are publishing a special release episode in honor of Sexual Assault Awareness Month. Social distancing, shelter in place, and other responses to COVID-19 can create a stressful environment for survivors of sexual assault especially if they feel they cannot access resources or are physically unable to seek help. In addition, highly stressful situations that result from significant amounts of change, such as unemployment, disruption in 'normal' activities, and social isolation may increase the risk of domestic violence and sexual assault. In this podcast, we will discuss what services are available to survivors of sexual assault, including leveraging on-line platforms and modified strategies for first responders, rape crisis centers, and victim advocates. We will also discuss how we as a friend, family member, and community can be prepared to respond to a victim of sexual assault in this challenging time.
Listen to last year's Sexual Assault Awareness Month episode "Just the Evolution of Sexualt Assault Evidence Collection" with guest Dr. Pat Speck by clicking here.
If you or someone you know is need of emotional support, advice, or crisis intervention please contact the National Sexual Assault Hotline at 800.656.HOPE (4673), or visit, www.rainn.org, the rape, abuse and incest national network, for advocacy support online.